Services
We offer services and treatment plans tailored to meet your unique hearing needs. From comprehensive evaluations to custom hearing aid fittings, our staff combines years of experience with state-of-the-art technology to find the best solution for you.
Hearing Tests
Hearing Testing and Evaluations
Choosing the right hearing aid starts with a clear understanding of your unique hearing loss needs. Our advanced testing procedures accurately identify whether or not you have hearing loss and measure the type and severity.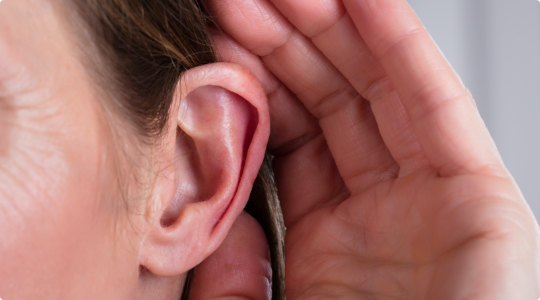 Scheduled and performed by a licensed and experienced hearing healthcare professional. These evaluations may be covered by insurance, but discuss with your provider to learn more.
More on Diagnostic Audiologic Evaluation
Workers in certain occupations are required to receive regular hearing tests due to the risk of hearing loss that can be caused by excessive noise in their workplace. These hearing screenings can be completed in less than 30 minutes and comply with the standards set by OSHA.
More on Industrial Hearing Screening